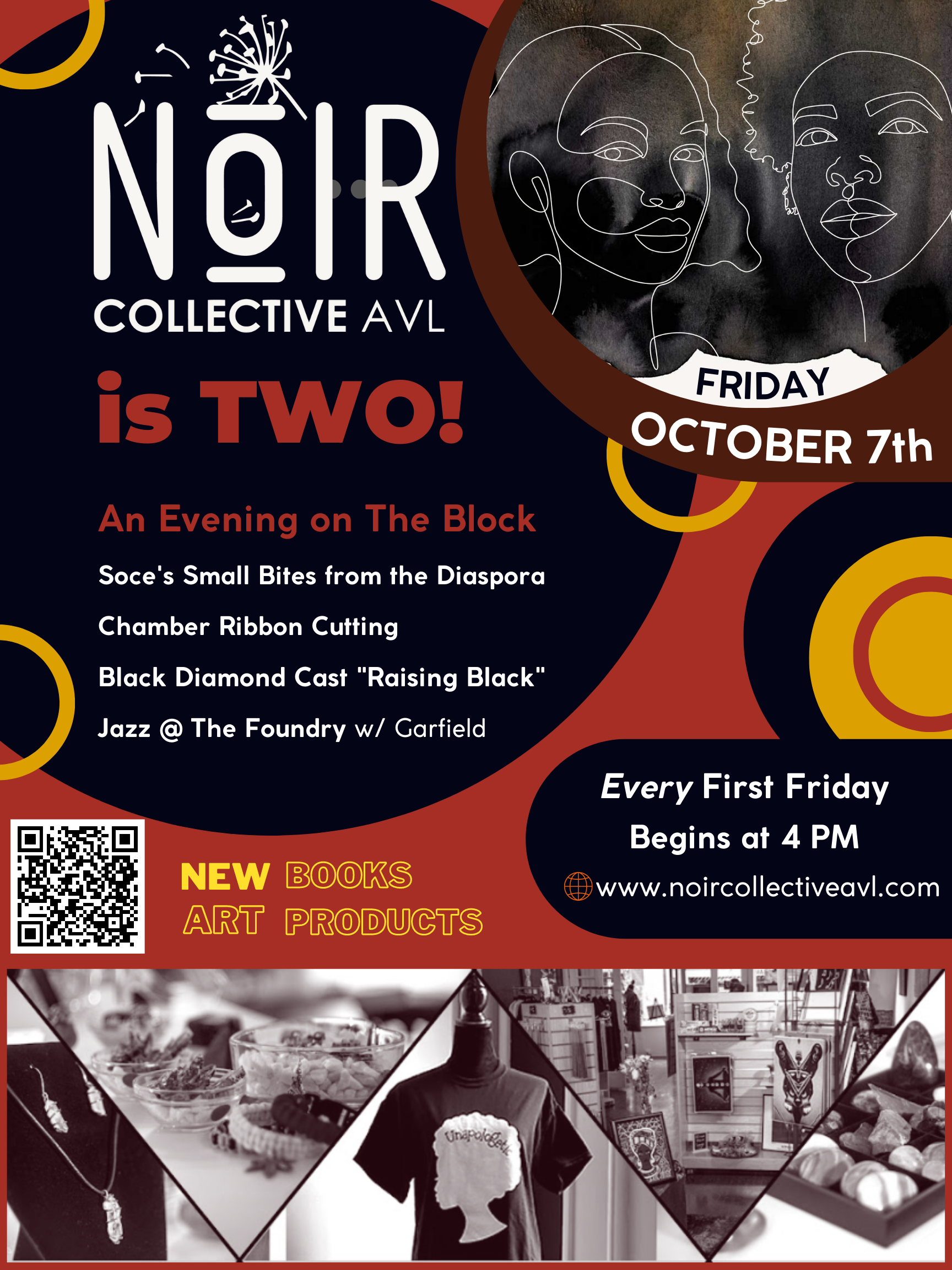 Give Thanks for another great year!
Join our celebration with our neighbors as we reflect on another year in business. We are very grateful for your continued support and patronage.
~alexandria & Ajax!
Schedule 
4:00 Small bites from the Diaspora all natural vegetarian dishes by Soce
4:20 Chamber of Commerce Ribbon cutting ceremony
4:30 Black Diamond Enterprise performs select pieces from Raising Black (performing at LEAF in Nov.)
New Art by Jenny Pickens, Jessica Montañez, Jerrie Settles, Micah Mackenzie
Free samples | New Books | Product launch
5:30 Funk N Around With Garfield Jazz @ The Workshop Lounge at The Foundry hotel  (cash bar)
Come for all or Drop in for some! See you there! 
NEW Store Hours
Tue: By appointment
Wed: 11:00 AM – 4:00 PM
Thu: 11:00 AM – 6:00 PM
Fri: 11:00 AM – 6:00 PM
Sat: 11:00 AM – 6:00 PM
Sun & Mon: Closed
Join our mailing list!
Sign up to receive email updates on new product announcements, gift ideas, special promotions, sales, and more.