Located on South Market Street in the historic YMI Cultural Center building, Noir Collective AVL is a boutique and art gallery of Black entrepreneurs.
"We are a network of wellness warriors, creative activists, justice visionaries, cultural keepers, and peace makers," explain co-founders Ajax Ravenel and alexandria monque ravenel. The shop was launched last summer in the midst of the pandemic, which might seem counterintuitive.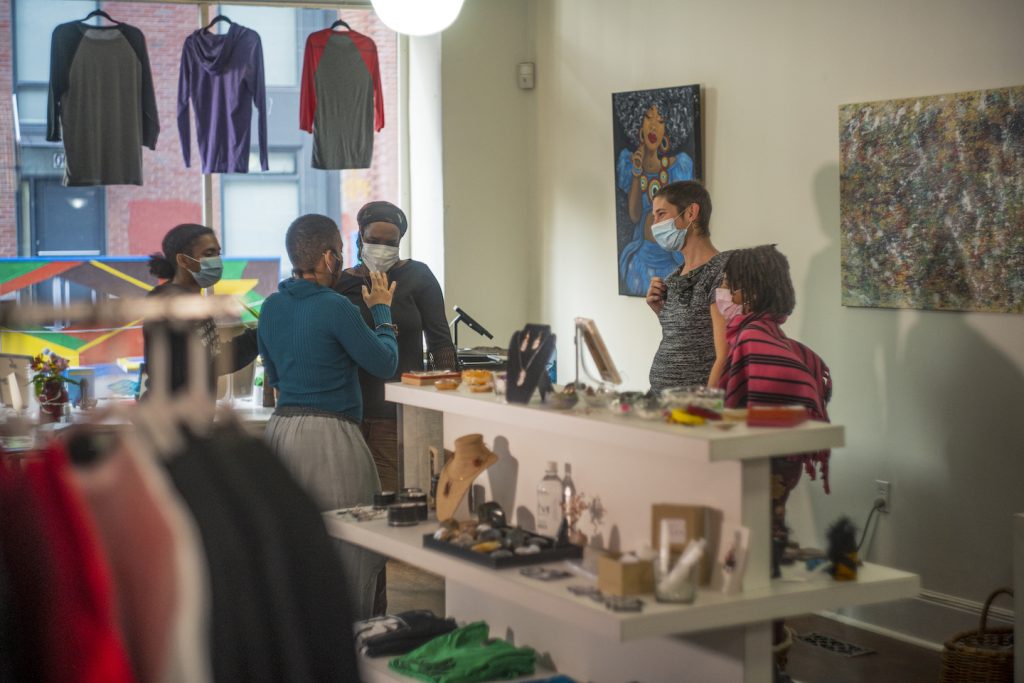 Younger Ravenel explains that they opened because they recognized the need to create income opportunities for entrepreneurs and creatives who were deeply impacted by losing, or fear of losing, their day jobs as well as other income sources. They felt confident that local community members would support the new enterprise, and that tourists would be drawn to the unique artwork and crafts. The shop's steadily increasing traffic has proved them right.
Choosing to open the shop in the YMI Cultural Center building was also a deliberate and important choice, part of the founders' passionate desire to revive Asheville's historic Black business district known as "the Block." Over 126 years, YMI has housed many Black-led organizations and businesses, from Miller & Sons Construction, established by James Vester Miller, to hair salons and barber shops, a drug store, and a mortuary. The Block was the economic center for Black Asheville, and Noir is part of a revival of sustainable Black enterprise in the area.
Ravenel explains, "We believe that in order to achieve collective liberation, our community needs to focus on opening greater opportunities for access that have been historically denied to African Americans."
A sign in the Noir window proudly proclaims that it's time to "Bring Black Back to the Block," and judging by the success the shop has enjoyed, that dream seems close at hand.
For more information, contact alexandria monque ravenel (intentionally lower-cased) at alexandria.ravenel@gmail.com or call (828) 675-6477.